Chiropractic and Pain Management Services
Dr. Irwin Teichman (DC) is a chiropractor who offers natural and holistic relief of:
Chronic Pain

Back Pain

Headaches

Disc Disorders

Athletic Injuries
He uses gentle but precise, advanced chiropractic techniques. His methods combine the best of non-invasive therapies with heightened patient self-awareness to provide authentic relief and pain management.


Dr. Irwin Teichman's Approach To Chiropractic Healing
Dr. Teichman will provide a 45-60 minute treatment that includes a chiropractic adjustment and deep tissue massage along with complete instruction on yoga stretches.
He describes his underlying approach to healing through chiropractic therapies as holistic. It all begins with an accurate diagnosis using state of the art diagnostic equipment such as MRIs, CAT Scans, x-rays and ultrasound imaging.
Irwin Teichman, DC

Santa Barbara Licensed Chiropractor

(805) 564-1824

Santa Barbara

411 E Canon Perdido St, Ste 7
Santa Barbara, CA 93101
Chiropractic Services

Spinal Adjustments

Soft Tissue and Massage Therapy

Therapeutic Exercise and Stretches

Physical Therapy Applications

Health Training and Education

Dietary and Nutritional Counseling

Lifestyle Modification Counseling

Online Athletic Rehab

Dr. Teichman may then develop a treatment plan using one or more of the following therapies:
Yoga
Deep Tissue Massage
Exercise
Structural Integration
Emotive Release Techniques
Vision Improvement
Meditation Techniques
Light Adjustments
There are also other techniques he can use for your customized healing program.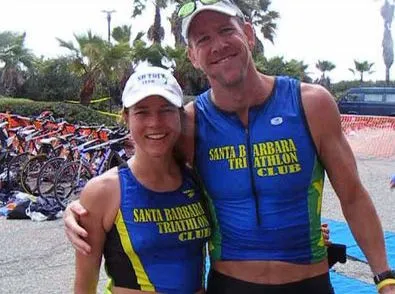 "My approach to Chiropractic is holistic. I correct the usual subluxation patterns by addressing the body's underlying armoring or patterns of holding tension which keep the spine from being aligned and the joints from being mobile. My approach not only rids your body of back pain, but also all joint pain. Deep tissue massages with light rolfing techniques work on the myofascial issues. Mobilization of spinal segments and shoulder, knee, ankle, hip, hand, foot and hand segments results in complete reduction of pain in all those areas. You will be shown a complete stretch program based on the art of yoga. I also provide training for athletes of all levels and have trained dozens of triathletes to compete more aggressively with less pain."
Irwin Teichman, DC