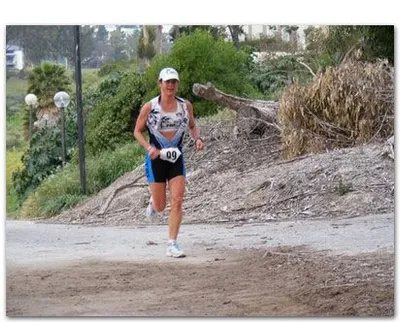 The main treatment of a chiropractor is to perform spinal adjustments. However, many other applications and therapies can also help provide sought after relief from disorders of the neurmusculoskeletal structure. These include the following:
Physical Therapy Modalities

Nutritional Counseling

Lifestyle Modification

Deep and Soft Tissue Massage Therapy

YogaTherapeutic Exercises for Life

Therapeutic Exercises for Injuries

Therapeutic Stretches

Health Training & Education
Spinal Adjustment (Spinal Manipulation)
As the only health care professionals fully trained to perform the chiropractic spinal adjustment, chiropractors use this method as an essential part of their healing practice. Many years of study and application are needed to retain the skills related to performing a safe and effective spinal adjustment.
The spinal adjustment process includes applying rapid but gentle corrective pressures to the subluxated vertebrae. The treatment is pain-free and usually provides immediate relief from any physical discomfort.
Soft tissue disorders, along with a variety of other health difficulties, are treated with this approach.  In addition, research has shown that spinal adjustments, as performed by a competent chiropractor, are the most effective treatment for back and neck pain and other non-spinal related problems. This is because spinal manipulation tends to correct most of the abnormal neurological, structural and biomechanical spinal conditions.
Physical Therapy Modalities
Accelerated healing and relief from pain can also be experienced by using physiotherapy techniques including deep heating, interferential and muscle stimulation and therapeutic ultrasound. These, as all of the treatments that follow, may be performed or prescribed by your chiropractor.
Nutritional Counseling
As you may know, diet and nutritional imbalances contribute to many maladies, illnesses and diseases that we see in our society. This includes diabetes, strokes, and heart disease.
What you may not know is that as part of their training, chiropractors receive a thorough grounding in diet and nutrition including how adjustments in these areas can help patients.
In fact, after reviewing your blood test results, we can design a customized diet and nutritional program for you. This will help you achieve and maintain your health and wellness. It will also bring the risk of diseases down to a minimum.
We can also provide you with Metagenics supplements. These superior nutritional aids are pharmaceutical grade and effective in sustaining your dietary needs.
Lifestyle Modification
Call them the reducers, if you will. These are the habits and behaviors that you do in small doses over a lifetime that can cause a reduction in your good health later. Things like smoking, over-medicating, excessive caffeine consumption, too much alcohol and mental stress, can cause your health to deteriorate over a period of time.
If you have made these choices, they may have become a part of your lifestyle. We can provide you with effective and practical strategies to mitigate and manage your life with more healthy choices. Because remember that good health is not just being pain-free. It is a lifestyle choice.
Deep and Soft Tissue Massage Therapy
Deep and soft tissue massage therapies can also be very effective. They are part of the chiropractor's treatments to alter chronic muscle structure patterns which can lead to acute pain and spasms.
They include:
Somatic Therapy

Trigger Point Therapy

Massage Therapy

Acupressure Point Therapy

Proprioceptive Neuromuscular Facilitation
Another deep-tissue stimulation technique that we use is called Structural Integration (Rolfing).
Use of these is dependent on patient needs. Some or all of these therapies may be part of your overall solution.
Yoga
The 3000-year old meditation, stretches and muscle communication that occurs with Yoga, may also be a good fit for you. After a demonstration, you will be provided with a 25-page Yoga exercise manual.
Therapeutic Exercise for Life
An exercise regimen has proven to be a foundation for a long, healthy and dynamic life. It can help lower cholesterol levels, reduce body fat, strengthen your immune system, increase muscle tone and enhance your total sense of well being.
While we recommend anyone over the age of 40 consult with our office prior to starting an exercise program, we strongly encourage everyone to perform regular physical activity. We can assist in discovering the right activity for you.
Therapeutic Exercise for Injuries
An essential part of rehabilitation after a neck, back or extremity injury includes specific exercises related to the injured area. We will prescribe the correct strengthening, stretching and stabilizing exercise to help your injury heal as quickly as possible.
As a preventive measure, exercise promotes healthy joints and halts muscle deterioration.
As part of the healing process, exercise increases the strength, stability and flexibility of your muscles.
Therapeutic Stretches
We will help prevent scar tissues and adhesion formation by assigning you these beneficial stretches early in the treatment process. The tissues will stay flexible, loose and resistant to new injury development.
Health Training and Education
If you want to reduce work-related injuries, consider our health training and education program. It includes setting up the optimal workstation organization, ergonomic principles, proper lifting techniques and the use of sound safety precautions.
Contact us if you have suffered a work-related injury or if you want to learn how to protect the health and safety of your employees in the work environment.